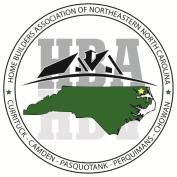 HOME BUILDERS ASSOCIATION
of
NORTHEASTERN NORTH CAROLINA
Supporting and serving our members by providing networking and educational opportunities and advocating progressive growth in our communities.
Contact Info
Home Builders Association
of Northeastern North Carolina
P. O. Box 59
Aydlett, NC 27916
(252) 453-6668
Email: hbaofnenc@gmail.com
CATEGORY: VINYL SIDING & EXTERIORS
ABC Supply, Co.
Jeff Johns
252-338-2737
jeffrey.johns@abccupply.com
Web: abcsupply.com
(Roofing, Siding, Windows & other Exterior & Interior Building Products)
ABC Supply, Co.
Matthew Owens
252-491-2267
Matthew.Owens@abcsupply.com
Web: abcsupply.com
(Roofing, Siding, Windows & other Exterior & Interior Building Products)
Coleson's Quality Siding & Trim
Douglas Coleson
(252) 207-4090
ricktcole@rocketmail.com
Mike's Exteriors
Mike Barkley
(252) 264-3315
Nicky's Exteriors
Nicky Overman
(252) 333-9504
THANK YOU FOR SPONSORING THE HOME BUILDERS ASSOCIATION OF NORTHEASTERN NORTH CAROLINA