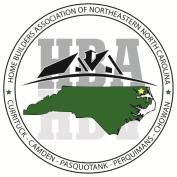 HOME BUILDERS ASSOCIATION
of
NORTHEASTERN NORTH CAROLINA
Supporting and serving our members by providing networking and educational opportunities and advocating progressive growth in our communities.
Contact Info
Home Builders Association
of Northeastern North Carolina
P. O. Box 59
Aydlett, NC 27916
(252) 453-6668
Email: hbaofnenc@gmail.com

UPCOMING CLASSES
& SEMINARS

Take the BAR or the PREP online to earn the CGB or CGR.
Now you can take the BAR and PREP assessments online and get your results emailed to you in 48 hours! The results will tell you what you need to earn the Certified Graduate Builder (CGB) or Certified Graduate Remodeler (CGR) designations.
Learn more about the BAR and get started today.
Learn more about the PREP and get started today.
2017 Live Online Designation Courses
Offered in webinar format from 1-3 p.m. ET over three consecutive Tuesdays, take advantage of this easy way to start a designation, complete a designation or earn continuing education credits.
Registration will be opening soon! For the latest information click HERE!
Estimating & Scheduling for Profitable Business Operations (April 4, 11, 18)
Business Accounting & Job Costing: A Road Map to Profitability (May 9, 16, 23)
Project Management (June 6, 13, 20)
Marketing & Sales for Building Professionals (Oct. 3, 10, 17)
Construction Contracts & Law (Nov. 7, 14, 21)
The more you learn, the more you know that you know nothing.
Ayn Rand
THANK YOU FOR SPONSORING THE HOME BUILDERS ASSOCIATION OF NORTHEASTERN NORTH CAROLINA