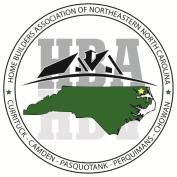 HOME BUILDERS ASSOCIATION
of
NORTHEASTERN NORTH CAROLINA
Supporting and serving our members by providing networking and educational opportunities and advocating progressive growth in our communities.
Contact Info
Home Builders Association
of Northeastern North Carolina
P. O. Box 59
Aydlett, NC 27916
(252) 453-6668
Email: hbaofnenc@gmail.com
CATEGORY: SEPTIC TANK INSTALLATION
Bazemore Septic Services, LLC
John Bazemore
(252) 548-0349
GREEN ACRES LAND DEVELOPMENT, INC.
Jeff Newbern
(252) 491-2121
galanddev@embarqmail.com
Web: galanddevelopment.com
(Site work, installation of septic systems, sand, gravel & batch concrete)
Parks Land Development Inc
David Parks
(252) 335-1921
dparks@camdencountync.gov
Web: parkslanddev.com
(Residential and Commercial Site Work including Excavating, Ditching, Demolition, Lot Clearing, Septic Systems & More)
Stevenson Sand Inc.
Tommy Stevenson
(252) 338-3004
(septic installation & repair, site work, grading (Commercial & residential, demolition land clearing)
Whitehurst Sand Company
Tildon Whitehurst
(252) 264-3027
Web: www.whitehurstsand.com
(Commercial site work, excavating, grading, Clay, Sand, Top Soil, Demolition & Septic Systems)
THANK YOU FOR SPONSORING THE HOME BUILDERS ASSOCIATION OF NORTHEASTERN NORTH CAROLINA