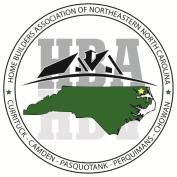 HOME BUILDERS ASSOCIATION
of
NORTHEASTERN NORTH CAROLINA
Supporting and serving our members by providing networking and educational opportunities and advocating progressive growth in our communities.
Contact Info
Home Builders Association
of Northeastern North Carolina
P. O. Box 59
Aydlett, NC 27916
(252) 453-6668
Email: hbaofnenc@gmail.com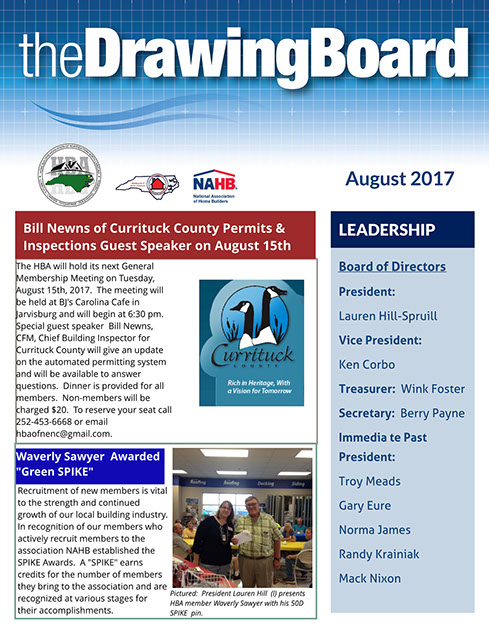 North Carolina Builder magazine, the official magazine of the North Carolina Home Builders Association, provides important news to the association's 12,000+ members. Published quarterly, North Carolina Builder provides information about building codes, governmental affairs, member news and more to our home builder and associate members. Read it now

The National Association of Home Builders blog delivers news, product information and educational resources to help your business.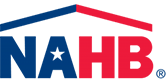 The Drawing Board is the Home Builders Association of Northeastern North Carolina's local newsletter. Published monthly it contains local, state & national information relevant to our membership.
Eye on Housing
NAHB produces forecasts and in-depth economic analyses of the home building industry.
THANK YOU FOR SPONSORING THE HOME BUILDERS ASSOCIATION OF NORTHEASTERN NORTH CAROLINA