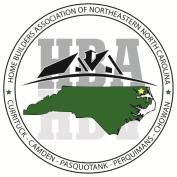 HOME BUILDERS ASSOCIATION
of
NORTHEASTERN NORTH CAROLINA
Supporting and serving our members by providing networking and educational opportunities and advocating progressive growth in our communities.
Contact Info
Home Builders Association
of Northeastern North Carolina
P. O. Box 59
Aydlett, NC 27916
(252) 453-6668
Email: hbaofnenc@gmail.com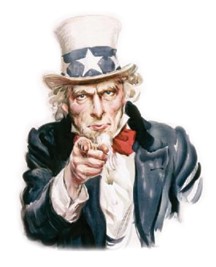 Membership in the HBA will include the name of your company and one individual (the member or record).
Annual Dues for Builders and Associates are $410* and covers 12 full months from the month you join.
Builder Members - must hold and maintain an active North Carolina General Contractors License. Builder members include residential or commercial builders, remodelers, general contractors, custom builders, green builders and more. Builder License numbers are audited on an annual basis to verify active status.
Associate Members - businesses in the building industry that are not licensed builders. Examples include interior designers, architects, mortgage bankers, suppliers, subcontractors, landscapers, painters, engineers and the many more supporting businesses & professions servicing the building industry.
Affiliate Members - Once a primary membership is established you may choose to add additional members who are employed by your company (must be employees at the same business location) for a $100 annual dues investment. The affiliate member will immediately be eligible for ALL FULL MEMBERSHIP BENEFITS!! (The primary membership must remain active in order to add and/or maintain Affiliate Members.)
*Builder & Associate Member dues Includes a $10.00 voluntary Build PAC contribution.

Membership in the HBA isn't just for builders . . .
The HBA supports all businesses and professions involved in the buidling industry from realtors, sales representatives, sub-contractors, suppliers, and more!
Membership in the HBA is a partnership between YOU and your association. For a partnership to be successful both parties must work together to advance their mutual interests by taking an active role in the success of that partnership.
The more involved you are in your association the greater potential for success!
We take an active role in supporting home building success by promoting the building industry (which includes YOUR business), education (code updates, new products & techniques, professional designations) networking (meetings, events & programs) and advocating on the national, state and local levels for "builder friendly" legislation and regulations.
In addition- when you join your local HBA you automatically become a member of both the state (NCHBA) AND national (NAHB) associations! One annual dues investment - THREE memberships and all the benefits of each!
If you make any portion of your living from the building sector, then make an investment in your future and support the industry that supports YOU!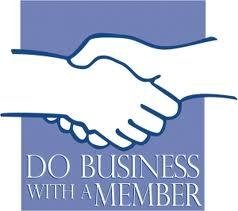 We Invite You to Join Today!
Complete a Membership Application from one of the options below:
Click Here to fill out the HBA of NENC Membership Application and to pay online
Click Here for a printable PDF of the HBA of NENC Membership Application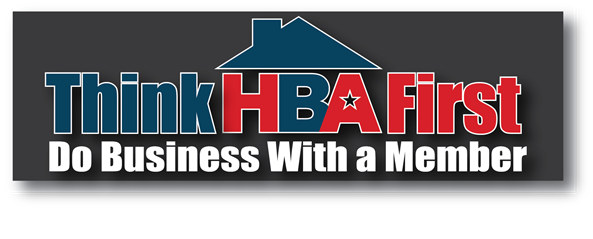 THANK YOU FOR SPONSORING THE HOME BUILDERS ASSOCIATION OF NORTHEASTERN NORTH CAROLINA