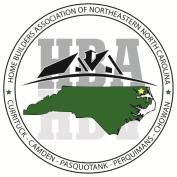 HOME BUILDERS ASSOCIATION
of
NORTHEASTERN NORTH CAROLINA
Supporting and serving our members by providing networking and educational opportunities and advocating progressive growth in our communities.
Contact Info
Home Builders Association
of Northeastern North Carolina
P. O. Box 59
Aydlett, NC 27916
(252) 453-6668
Email: hbaofnenc@gmail.com
CATEGORY: MASONRY/STONE WORK
Copeland's Masonry
Dale Copeland
(252) 562-3083
masonry@gmail.com
(BRICK, BLOCK, STONE and CONCRETE Jobs)
E. L. Watson & Associates Inc.
Edward Watson
(252) 482-7808
roynmary@embarqmail.com
(Masonry & Stone Work)
F M Cahoon Masonry
Fowler Cahoon
(252) 256-0393
s_cahoon@hotmail.com
(one of a kind designs- fireplaces, fire pits & patios down to flower beds and stepping stones and so much more)
McNeill Masonry Inc
Mike Whistler
(252) 331-7595
mswhistler@gmail.com
(Masonry & stonework)
Perez Masonry
Matias Cabrera
(252) 339-4658
mathiasperez9@gmail.com
(Masonry & Stone Work)
perez masonry
Isaac Perez Cabrera
(252) 562-2113
(Masonry & Stone Work)
THANK YOU FOR SPONSORING THE HOME BUILDERS ASSOCIATION OF NORTHEASTERN NORTH CAROLINA