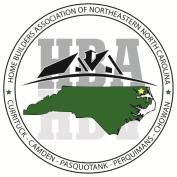 HOME BUILDERS ASSOCIATION
of
NORTHEASTERN NORTH CAROLINA
Supporting and serving our members by providing networking and educational opportunities and advocating progressive growth in our communities.
Contact Info
Home Builders Association
of Northeastern North Carolina
P. O. Box 59
Aydlett, NC 27916
(252) 453-6668
Email: hbaofnenc@gmail.com
Bankers Insurance, LLC
Sherry Castillo
(252) 331-8204
SCastillo@bankersinsurance.net
Web: www.bankersinsurance.net
(offering personal & business insurance)
G R Little Agency
David Wright
252-335-2967
david.wright@grlittle.com
Web: www.grlittle.com
(property, casualty, life and health insurance)
Kellogg-Morgan Agency Inc
Ed Morgan
(252) 465-8616
emorgan@kelloggmorgan.com
Web: kelloggmorgan.com
(Homeowners, auto, general liability, workers compensation, commercial and more)
Southern Insurance Agency, Inc.
(A TOWNE INSURANCE AGENCY)
John King
(252) 335-0811
jkking@southerninsurance.com
Web: southerninsurance.com
(progressive, customer-oriented insurance agency, providing "home-town" professional service)
THANK YOU FOR SPONSORING THE HOME BUILDERS ASSOCIATION OF NORTHEASTERN NORTH CAROLINA