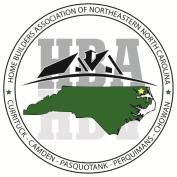 HOME BUILDERS ASSOCIATION
of
NORTHEASTERN NORTH CAROLINA
Supporting and serving our members by providing networking and educational opportunities and advocating progressive growth in our communities.
Contact Info
Home Builders Association
of Northeastern North Carolina
P. O. Box 59
Aydlett, NC 27916
(252) 453-6668
Email: hbaofnenc@gmail.com
CATEGORY: GENERAL CONTRACTORS
B R Neier Construction Co.
Barry Neier
(252) 453-4273
woodwolf6@aol.com
(General Contractor, Concrete Work, additions & remodeling)
E. H. Johnstone LLC
Hall Johnston
(252) 339-3128
bjohn1955@aol.com/ehjohnstone@gmail.com
(General Contractor)
Guy M. Johnson
Guy Johnson
(252) 232-3900
island@mchsi.com
(General Contractor & residential remodeler)
The Bradford Corporation
Stacey Bateman
(252) 338-3434
stacey@thebradfordcorp.com
Web: www.thebradfordcorp.com
(General contracting services specializing in the building and remodeling of restaurants)
Tri B Construction, Inc.
John Bulman
(252) 330-4460
bulman@inteliport.com
(General Contractor, Residential Remodeling)
TW Winslow, Inc.
Todd Winslow
(252) 339-3329
(Single Family General Contracting)
Water's Edge Construction
David Sasser
252-312-3878
davidasasser@yahoo.com
THANK YOU FOR SPONSORING THE HOME BUILDERS ASSOCIATION OF NORTHEASTERN NORTH CAROLINA