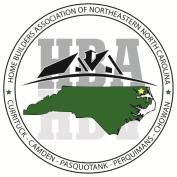 HOME BUILDERS ASSOCIATION
of
NORTHEASTERN NORTH CAROLINA
Supporting and serving our members by providing networking and educational opportunities and advocating progressive growth in our communities.
Contact Info
Home Builders Association
of Northeastern North Carolina
P. O. Box 59
Aydlett, NC 27916
(252) 453-6668
Email: hbaofnenc@gmail.com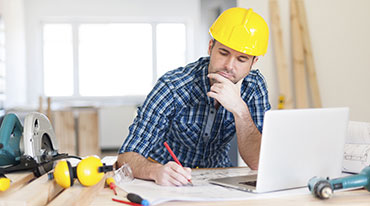 Education is the key to a competitive edge needed in the building industry and the Home Builders Association of Northeastern North Carolina recognizes this need for our members. With ever changing codes, materials, techniques and trends it pays to stay up-to-date on what is happening in your industry.
Customers want to know that they are investing in someone who is knowledgeable and cares about being the BEST. Earning a designation can give you that edge!
Check out just some of the educational opportunities offered to our members!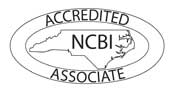 CONTINUING EDUCATION
Stay Current - Stay Informed - Stay Renewed

NC Builder Institute
The NCBI serves as the educational arm of the state association and oversees all of its educational programs. The Institute brings together the industry's leading experts to create a dynamic and exciting learning environment.
Earn a Professional Designation
The NCBI offers classes that are not only relevant to your industry but help distinguish you from the competition by allowing you to earn a professional designation. A designation shows that you CARE about being the best and you take your profession seriously. Once a designation is earned it will appear on your GC license and on the Licensing Board's website.
Is education over-rated? Depends. In a tech savvy world customers do a lot more investigating and comparing before they make a decision. If YOU were spending thousands (or hundreds of thousands) of dollars on a project would you trust your investment to just anyone?
The more you know the more valuable you become!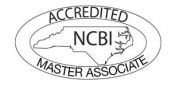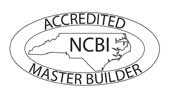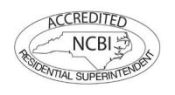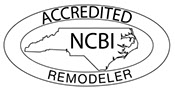 To learn more about what it takes to earn a designation click HERE

NAHB Education offers 13 professional designations through the most targeted curriculum, accomplished instructors and widely respected education opportunities in the business. Whether through on-line courses and webinars, classroom sessions, or on-location courses at events like the NAHB International Builders' Show, NAHB offers hundreds of opportunities for members to grow professionally and advance their careers.
Webinar Wednesdays
Take advantage of our Webinar Wednesday series. Register for any webinar and enjoy unlimited access to the replay. Best of all, each webinar counts for one hour of continuing education credit toward NAHB professional designations.
E-Learning: Webinars and Online Courses
Building professionals are busy people. NAHB knows how difficult it is to make time for even the most compelling courses, seminars and workshops. It's easy to miss the learning opportunities that help you to stay abreast of the latest technologies, newly passed regulations and cost-effective ways of doing business.
NAHB offers virtual learning opportunities that are priced right and fit easily into your busy schedule.
NAHB has partnered with the following organizations as either a provider or to offer some form of reciprocity for continuing education hours:





To learn more about NAHB educational opportunities click HERE
THANK YOU FOR SPONSORING THE HOME BUILDERS ASSOCIATION OF NORTHEASTERN NORTH CAROLINA