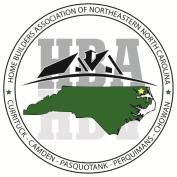 HOME BUILDERS ASSOCIATION
of
NORTHEASTERN NORTH CAROLINA
Supporting and serving our members by providing networking and educational opportunities and advocating progressive growth in our communities.
Contact Info
Home Builders Association
of Northeastern North Carolina
P. O. Box 59
Aydlett, NC 27916
(252) 453-6668
Email: hbaofnenc@gmail.com
CATEGORY: CARPENTRY - FRAMING & SIDING
Carl Lee Brickhouse Contracting
Carl Brickhouse
(252) 287-7660
hippy27935@yahoo.com
(Framing & Carpentry)
Coleson's Quality Siding & Trim
Douglas Coleson
(252) 207-4090
ricktcole@rocketmail.com
(Siding, roofing & sheet metal work)
Complete Carpentry & Construction
Steve Deleon
(252) 473-1893
completecarpentry@gmail.com
(Carpentry work)
East homes, inc.
Chris East
(252) 207-2324
stickmanobx@embarqmail.com
Specializes in Carpentry & Siding
Mike's Exteriors
Mike Barkley
(252) 264-3315
(Roofing, Siding & Sheet Metal Work)
Nicky's Exteriors
Nicky Overman
(252) 333-9504
(Roofing, Siding & Sheet Metal Work)
Ralph Boan CONSTRUCTION
Ralph Boan
(252) 232-4049
rboan68@yahoo.com
(CARPENTRY WORK)
South Beach Construction Inc
Jonathan Williams
(252) 995-2088
(Carpentry Work)
unique building
Morris Barber
252-267-4883
uniquebuilding@roadrunner.com
(Home Improvement, Roofing & Siding)
THANK YOU FOR SPONSORING THE HOME BUILDERS ASSOCIATION OF NORTHEASTERN NORTH CAROLINA