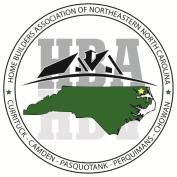 HOME BUILDERS ASSOCIATION
of
NORTHEASTERN NORTH CAROLINA
Supporting and serving our members by providing networking and educational opportunities and advocating progressive growth in our communities.
Contact Info
Home Builders Association
of Northeastern North Carolina
P. O. Box 59
Aydlett, NC 27916
(252) 453-6668
Email: hbaofnenc@gmail.com
NC State Building Codes
The North Carolina Building Codes are promulgated by the North Carolina Building Code Council (BCC) and are interpreted and enforced by the Engineering and Codes Section. The code is made up by modifications to the International Codes. This year, the 2012 North Carolina Codes are the 2009 International Codes with amendments made by the BCC.
The 2012 Codes were effective from September 1, 2011 and are currently effective.
Click on the code book of your choice and view the complete
on-line guide.
Building Permits & Inspections Departments

CAMDEN COUNTY
Barbara Rhoads
Chief Building Inspector
P.O. Box 74, 117 North NC 343
Camden, NC 27921
(252) 338-1919 x227
CURRITUCK COUNTY
Mainland Office:
Bill Newns, CFM, Chief Building Inspector
Phone: 252-232-6023
Cell: 252-202-5398
Central Permitting: 252-232-3378
Planning and Zoning: 252-232-3055
Corolla Office: 252-453-8555

Perquimans County
Virgil Parrish, Building Inspector
104 Dobbs Street
Hertford, NC 27944
Phone: (252) 426-8283

Chowan County
Holly Colombo, Chief Building Inspector, CAMA Officer
(252) 482-5618

ELIZABETH CITY
Stanley E. Ward, Director/Chief Building Inspector
A.P. Midgett Building
302 E. Colonial Avenue
3rd Floor
Phone: 252-337-6868
Pasquotank County
Paul Kahl, Chief Building Inspector
206 E Main St
Elizabeth City, NC 27909
Phone: 252-338-1144
NC LICENSING BOARD FOR GENERAL CONTRACTORS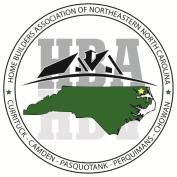 Mailing Address
P.O. 17187
Raleigh, NC 27619
Physical Address
5400 Creedmoor Road
Raleigh, NC 27612
THANK YOU FOR SPONSORING THE HOME BUILDERS ASSOCIATION OF NORTHEASTERN NORTH CAROLINA