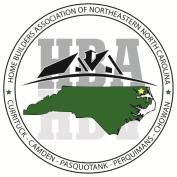 HOME BUILDERS ASSOCIATION
of
NORTHEASTERN NORTH CAROLINA
Supporting and serving our members by providing networking and educational opportunities and advocating progressive growth in our communities.
Contact Info
Home Builders Association
of Northeastern North Carolina
P. O. Box 59
Aydlett, NC 27916
(252) 453-6668
Email: hbaofnenc@gmail.com
CATEGORY: BUILDER - CUSTOM
Carolina Custom Homes & Remodeling, Inc.
Gregory Butcher
(252) 441-9970
obxbuilders@earthlink.net
(From small repairs to major renovations)
Corbo Custom Homes, Inc.
Kenneth Corbo, AMB
(Accredited Master Builder)
(252) 232-3825
corbocustomhomes@gmail.com
Web: corbocustomhomes.com
(Full service design/build contractor)
DEREK WATERS CONSTRUCTION
Derek Waters
(252) 339-3673
dswconst@hotmail.com
Web: derekwatersconstruction.com
(Custom Homes & Home Renovations)
Kar-San Development
Steven Parsons
(252) 331-7080
karsandev@inteliport.com
Web: www.kar-san.com
(We build your dream home without sacrificing quality for price)
Layton Home Builders, Inc.
Chris Layton
(252) 482-7163
lhbjanlayton@gmail.com
Web: laytonhomebuilders.com
(a full service residential design and construction company providing quality residential construction)
Piddington Construction
Michael Piddington
(252) 207-1122
mikelmia@gmail.com
(new custom home construction & remodeling)
Rose Construction Co.
Ron Rose
252-333-5040
ronrose@ymail.com
Web: roseconstructioncompany.com
(Specializing in Quality Custom Built homes, Remodeling on existing homes, Room Additions and Custom Decks)
Shade Tree Custom Homes & Development, LLC
William Creech
(252) 435-2700
robbie@shadetreecustomhomes.net
Web: shadetreecustomhomes.net
(Design and build firm specializing in the finest craftsmanship)
Sound Home Builders
Ronald Andronowitz
(252) 482-6099
ron@soundhomebuilders.com
Web: www.soundhomebuilders.com
(High quality new home construction & design development)
Tim Phelps & Co.
Tim Phelps
(252) 482-8517
tpc.tim@mchsi.com
Web: www.timphelps.com
(Custom homes, renovations & additions)
Tommy James Builders
Tommy or Norma James
(252) 330-4855
normajames@tmrealty.com
(Single Family General & Custom Building)
THANK YOU FOR SPONSORING THE HOME BUILDERS ASSOCIATION OF NORTHEASTERN NORTH CAROLINA