How You Can Support a Thriving Home Building Industry
Weren't able to join us at the nation's capital to lobby Congress for a strong and vibrant home building industry? You can still add your voice so that we are heard on Capitol Hill.
During NAHB's 2017 Legislative Conference on June 14, NAHB members from across the U.S. asked their members of Congress to move forward on several key issues that will help ensure a thriving economy. Just some of these initiatives included:
Reducing regulations that harm small business
Reforming the nation's housing finance system
Protecting tax incentives
Promoting sensible energy codes
You can help guarantee our message is heard by reviewing the issues NAHB has identified as the legislative and regulatory priorities and contacting your members of Congress. Your efforts will help remind them that the priorities of a strengthening housing industry are their priorities as well: support for home building means continued job creation and economic recovery.
Review the issues in depth with the videos and brochure NAHB developed for the 2017 Legislative Conference. More information is available here.
BuilderLink
If you have a stake in home building, then you know that every day Congress makes decisions that affect the home building industry and your bottom line.
When we reach out to members of Congress, we have an impact on the decisions they make. BuilderLink, NAHB's national grassroots program, advances the housing industry by connecting members of Congress to the people who matter most – their constituents.
CapitolConnect™ is a legislative activation tool. It will provide you with a means to conveniently contact your elected officials about the issues that most concern you, your family, and NAHB. Below are our current action alerts. Action alerts are a means by which we hope to inform you about the important legislative issues facing NAHB, and through your involvement, we hope to influence legislators on these key policy issues. Register now to speak up for housing and take action through CapitolConnect™, BuilderLink's legislative activation tool.
ADVOCATING ON THE LOCAL LEVEL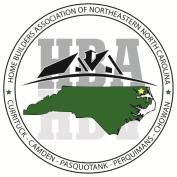 The Home Builders Association of Northeastern North Carolina is your voice and advocate on the local level. We work tirelessly to ensure that the regulatory environment in our five county jurisdiction (Camden, Chowan, Currituck, Pasquotank & Perquimanns Counties) encourages growth and development and doesn't restrict it. We monitor public policy issues that have an impact on the livelihood of our members such as:
Building Code Issues
Construction & Business Issues
Environmental & Land Use Issues
Tax & Revenue Issues
Whether it's working on an Ordinance, testifying at a County Commissioners Meeting, or helping our members with a permit delay or issue—we are here to represent YOU!
ADVOCATING ON THE STATE LEVEL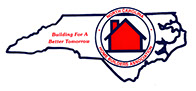 NCHBA is dedicated to North Carolina home builders, remodelers and developers. Because we are an association dedicated to the building industry we make it our PRIORITY to monitor all legislation and regulatory actions that impact our industry.
Impact fees, transfer taxes, adequate public facility fees and other assessments are opposed by NCHBA due to their disproportionate impact on low- and middle-income families and their adverse effect on housing affordability.
We FIGHT to insure that our industry and those who work in it are protected from unnecessary and costly legislation and regulations that are detrimental to the construction industry. We promote and support pro-housing (and pro-builders) legislation through advocacy at the state Capitol and on the local levels.
ADVOCATING ON THE NATIONAL LEVEL
Decisions that affect your company's bottom line are being made every day at the local and state levels and in Congress. Environmental regulations, local zoning ordinances, tax policy and many other issues can add thousands of dollars to your annual operating budget.
Being a member of NAHB helps open the doors to decision makers at all levels of government who make the rules, regulations and laws that affect your day-to-day business operations.
Candidates who receive support from NAHB's BUILD-PAC know what issues are important to builders like you. They understand the depth of that support because it comes from thousands of builders all across the country.
BUILD-PAC's mission is to elect pro-housing candidates to Congress in order to defend housing and the home building industry, guard against harmful regulations and protect your business.