NEWS



WELCOME THE FOLLOWING NEW MEMBERS!!
Randy Brown, Branch Manager with Gregory Poole Equipment Company in Camden. (Your one-stop shop for all of your equipment needs including new, used and rental equipment to parts, machine services and consulting. CAT dealer since 1951.)
Hector Cabrera with KHK Remodeling & Construction LLC, in Kinston, NC (Flooring Drywall & Carpentry in Kinston)
Graciela Velazquez with Master Painters OBX, LLC (Interior & Exterior Painting & Carpentry)
Mario Arredondo with Mossorre Services, LLC (Interior & Exterior Painting)
Hector Cabrera with KHK Remodeling & Construction, LLC
(Flooring Installation, Sheetrock hanging and carpentry)
Scott Capps, Sr. with C and C Carpet Care (Specializes in residential and commercial carpet cleaning, stretching & repair, tile & grout cleaning and water restoration.)
David Morales Reyes with The Painters OBX Corporation (Specializes in residential and commercial painting)
Cristian Monter with Double V-V Concrete (Specializes in concrete work)
Anthony Ventura with Anthony Ventura Flooring (Specializes in residential and commercial flooring installation)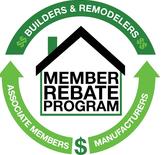 Be Pro Be Proud, which began as an initiative in Arkansas, aims to change the public's perception of technical careers. The goal of the program is to stimulate student, parent, and educator interest in technical professions within the construction, manufacturing, transportation, and utility industries. The program will be administered by the foundation with oversight from NCDOL. Funding is provided by the state and includes collaborations with several local government offices, community, and industry partners.
"Labor is the number one issue for our industry right now, and Be Pro Be Proud is one meaningful way for us to move the needle in the right direction," said Tim Minton, North Carolina Home Builders Association Executive Vice President. "We are excited to play an active role in this partnership, as we know this program will put North Carolina ahead of the curve in terms of addressing the needs of the workforce."
The program utilizes a custom-built mobile workshop trailer that is outfitted with virtual reality simulations and provides hands-on experience with skilled professionals. The mobile workshop offers a dynamic environment for middle and high school students to step into a life of a technical professional.
After touring the mobile unit, students who are interested in learning more will be connected to additional opportunities for hands-on learning and volunteering. Invitations to networking events with job and postsecondary school recruiters also will be provided.
For more information or to book a tour for your school go to: BE PRO BE PROUD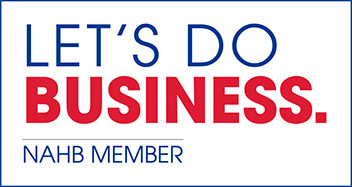 HBA General Membership Meeting
Meeting Sponsor:
March 21, 2023
6:30 PM
Location: Piedmont Natural Gas Co. in Elizabeth City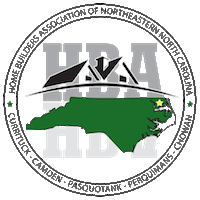 NCHBA Region II Meeting
Brook Valley Country Club in Greenville, NC 10:00 am - 12:00 pm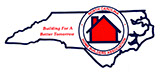 HBA Board of Directors Meeting
April 4, 2023
6 PM
Location: Cypress Creek Grill in Elizabeth City

COMING SOON!!!!!
General Contractor Continuing Education Courses September, 2023
8 - Hours - In-Person Courses
Presented by: Home Builders Association of Northeastern North Carolina
Registration will be limited!
MORE INFORMATION COMING SOON!!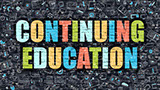 HBA General Membership Meeting
Guest Speaker:
North Carolina
Licensing Board
for General Contractors / Executive Director, Frank Wiesner
May 16th, 2023
6:30 PM
Location: TBA